BYRON — After winning the last two team titles at the Lincoln Highway Men's Tournament, PrairieView was looking for a hat-trick on its home course at the 100th annual golf tournament.
Not only did PrairieView win three consecutive team titles, but they also took second place, as the home course hosts two teams in the tournament each year.
After a fierce qualifying tournament, PrairieView completed its two teams with 12 strong golfers – so strong, in fact, that medalist Dennis Reedy was actually the ninth qualifier in the race to fill all 12 spots.
"We just have a really good team, and we have a really strong membership here that really wants to play in this tournament," Wombacher said. "We had 18 guys qualifying for 12 places, and it was still a fight just to get to 12th place. We have a strong team, a group of good guys, and they are all trying hard. We practiced a bit over the last two weeks, we just tried to build some team camaraderie, and it was fun.
[ Photos from the 100th Men's Lincoln Highway Tournament ]
Reedy had a lot of fun himself, shooting a 100 over the first 27 holes on Saturday and finishing at 8-under to take a six-stroke lead over Emerald Hill's Trevor Sisson. He followed that up with a 107 on Sunday and finished 9-under for the full 54 holes. He had a tournament-best +22 in best-against-bogey scoring format.
After qualifying for the third flight into the PrairieView second team, Reedy was thrilled with the way he played all weekend.
"Tournament golf, all that matters is making putts. No matter where you hit it, if you can make a few putts, you're going to play well. I've made a lot of them. [Saturday], so it was good to finally see the ball go into the hole for a change," he said. "It's definitely in your favor that this is your home run. I've seen every shot in the book here at PrairieView, so if you hit a bad one, you know where it's going and you know how to play it after that.
He said his mindset didn't change for Day 2 after blitzing the rest of the peloton on Day 1.
"You have to try to do the same thing you did on day one," Reedy said. "It's easier said than done, but you have to have the same mindset when you start out in front: do normals; you have the bogey holes for a reason, so use them; try to delay it and do some 3 feet. It's about making putts, and that's all you have to do.
With Reedy shooting two of the tournament's top six scores, two-time defending champion Wombacher rallied from a 109 over his first 27 holes to shoot the second-highest score of the weekend with a 104 on Sunday.
He was even for hits the first 18 holes, 1-over for his second 18, then shot a 4-under 68 on his last 18 holes – including a 3-under 33 on his last nine – to rally to a Tied at four for fifth place after Day 1 until second place at the end of the tournament.
"It was a little hard [Saturday], but today I was just like, 'You know what, I have to try and get Dennis,' so I wanted to birdie a lot and see what happens," Wombacher said. "I was trying to get to 9 or 10 under, shoot as low as possible. I didn't, but at least I came back a bit, saved face.
Wombacher's 213 was good for a +19 against bogey, the second best score on that front as well. He led a solid effort throughout the PrairieView 1 team roster, as all six players finished in the top 25 of the medal chase.
Wombacher won the first flight, Andrew Canfield (218, +14) won the second flight, Trent Snodgrass (218, +16) won the third flight, Tim Marcum (224, +10) won the fourth flight and Justin Sick (230 , +4) finished second in the sixth flight. Maison Brandt scored a +7 (226) to take third place in flight five, as PrairieView 1 amassed a +70 to win the best-against-bogey race by 28 points over PrairieView 2.
In addition to Reedy's +22 score, PrairieView 2 also got a +13 from Ryan Jahn and a +7 from Trent Eddy on the first two flights en route to a +42.
Knowing the course is always a big help, and Reedy said it's especially important on the home stretch to close out a long two-day weekend.
"It definitely helps on the back nine, the incoming back nine, it makes you feel a lot better when you're home that you can finish strong. You know the nine you play, and that's a good feeling," he said. "It's great to have this golf course to play on, and we are very honored to have this tournament here for the 100th year. It's great to have him here.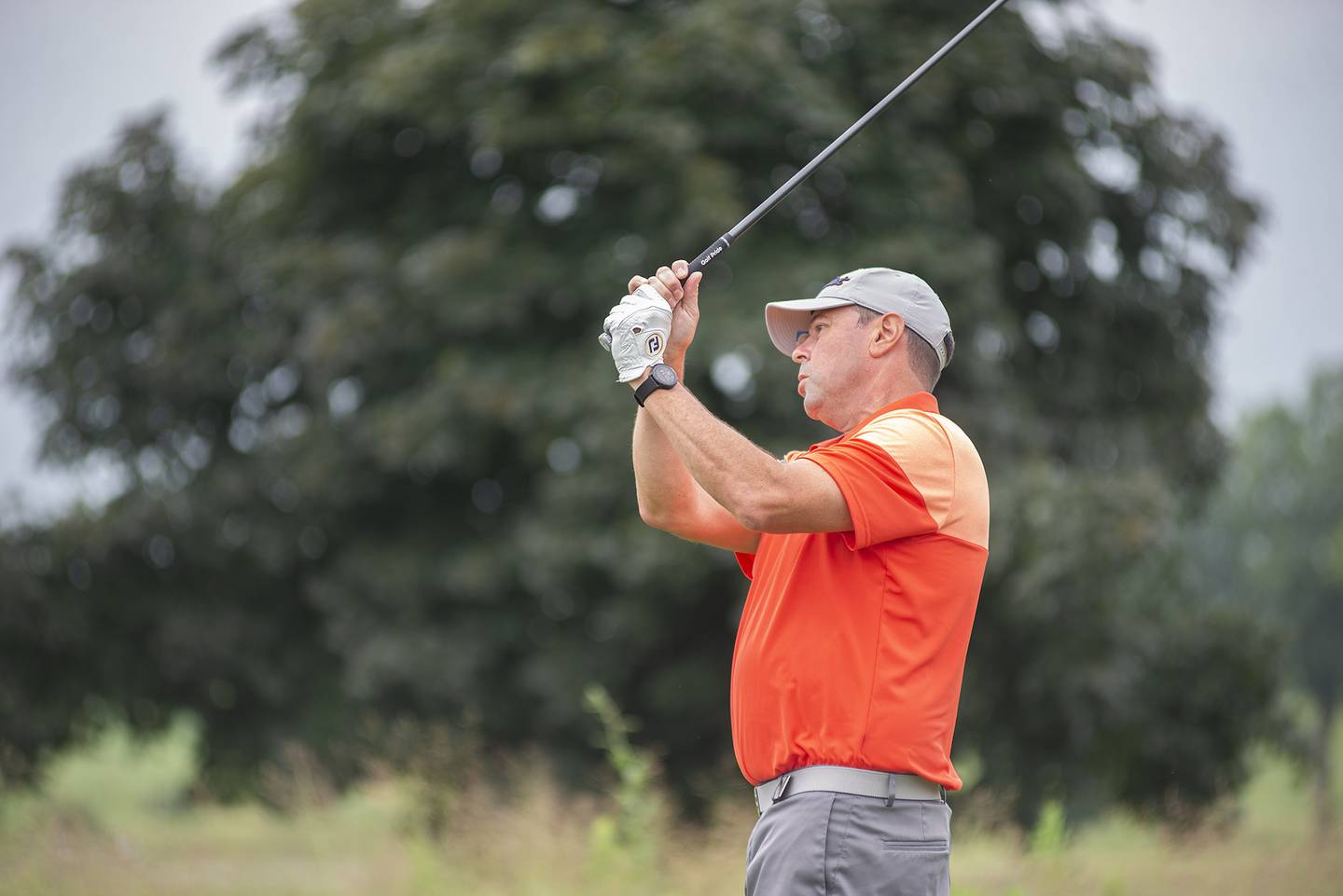 Timber Creek took third with a +16, shooting a +11 as a team on Day 2. Luke Hoffman won the fifth flight with a +10, Ryan Marshall took the sixth flight with a +6 and Scott Hargrave was runner-up in the fourth flight with a +9 to lead the Dixon club. Ryan Harrison added a +5 in the second flight.
Hoffman tied Emerald Hill's Jason Welker for first place in the fifth flight and won the first place trophy on a tee-flip tiebreaker, as neither player wanted to come out and play a playoff holeshot. . Hoffman said the key for him was consistency off the tee and with his approach shots.
"Everything was really solid from tee to green. Missed a few 4ft putts all day, made the round a bit rough, sort of chickened out after missing one, but bounced back well and kept a cool head all day, and that's the key here," he said. "You do a bad shot, just blow it up, don't let it snowball.
"We bounced back today as a team. We have a great team, we've been together for a while, so it was good to have a good run today. The team performed well. »
Emerald Hill was in third place after shooting a +12 on Saturday, but couldn't maintain momentum on Day 2. The team finished in fourth place with a -2 total over two days, led by the finalist Jarred Hippen. (first flight, +15), Sisson (second flight, +8) and Welker (fifth flight, +10).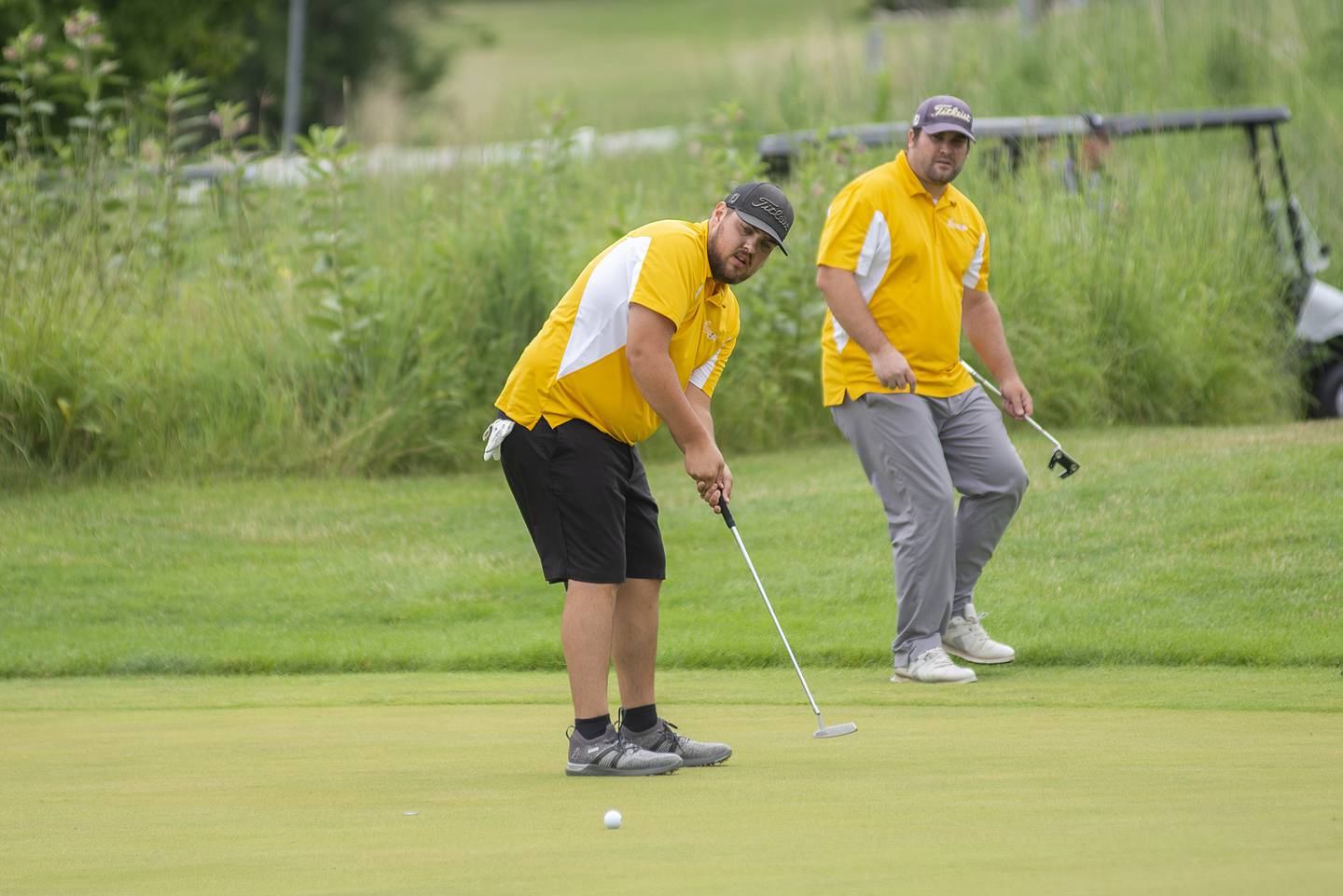 Hippen's total of 218 shots tied him for third place with the PrairieView 1 duo of Canfield and Snodgrass, and Sisson and Welker both shot 225 to tie for 13th overall. Lincoln Highway veterans, Hippen said a patient mindset and smart play were key factors in their success.
"During the whole tournament, until the last two holes, I only hit one ball out of bounds; I was just staying safe, hitting the irons off the tees, getting into good positions," Hippen said. "I think Reedy was 10 shots ahead of me with 15 to go, and I just started to tear up with my driver; I knew I had to run. But when a guy is 10 shots ahead, he has to play badly and you have to play well to have a chance.
"Reedy played amazing. It was an amazing tournament for him, and he deserves to win. It was fun watching him play, he was on fire all day.
Deer Valley ranked fifth as a team with a -14, led by sixth-place Joe Mills. He shot 111 on Saturday and followed that with a 109 on Sunday, and his +13 score against bogey tied PrairieView 2's Jahn for third place in the first flight. Josh Eggleston added a +6 to take third place in the third flight.
Sunset finished sixth with a -26, led by Scott Aken's +4 in the first flight and Adam Marshall's +3 in the second flight. Fairways was seventh (-31), Indian Oaks eighth (-32) and Mendota ninth (-35) in his first year in the LHT. Troy Bauer (+11) took second in the third flight for Mendota.
Shady Oaks finished 10th with a -63, led by Cole Ruckman's +7 in the first flight. He tied with Jahn for seventh place individually with a 222.
Lost Nation completed the field of 11 teams at -105.